Toughened glass in automotive playing a wide role. The quality of vehicle ends with quality of glass. Toughened glass used in Side door glass and Rear glass.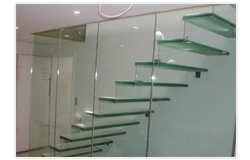 Laminated glass is a type of safety glass that holds together when shattered. In the event of breaking, it is held in place by an interlayer, typically of polyvinyl butyral (PVB), between its two or more layers of glass.

Reflective glass in the sense reflects radiation rather than absorbing.This type of glasses used in exterior of the building. Another use of reflective glass is keep hold of inner temperature even when the power is out.

Modern windscreen manufactured with PVB lamination. Premier Glass Works have readily available in stock of cars, buses and other load Vehicles. Premier Glass Works manufactures the front two wheeler windscreens for bulk orders.
Welcome To Premier Glass Works
Premier Glass Works is a well reputed manufacturer and supplier of an extensive range of glasses including the much sought after toughened glass and laminated glass. We manufacture high quality toughened glass to meet the ever rising demands of architecture and automotive industries. We know how crucial quality is for providing problem free glass solutions. Our factory is well equipped with modern machinery and our experienced professionals just ensure that our clients get nothing but the best. Every square inch of Premier Glass comes to you after a series of stringent quality tests ensuring your safety and comfort.
Powered by the supreme quality of its products range, Premier Glass Works features exceptionally high quality packaging. On time delivery, after sales conditional replacement guarantee and their warmth in dealing with their customers have made Premier Glass Works the undisputable choice of its privileged clients.
What We do
Premier Glass Works is an indispensable part of any architectural project or automotive venture.The state of art factory of ours is capable of manufacturing top quality toughened glass which ensures safety, strength, elegance and versatility